We had heard good reviews about Il Postino Restaurant and decided to go and check it out for a weekend lunch. Il Postino Restaurant is an Italian restaurant that serves wood fired pizza, Italian style pastas and sausages, huge salads like a classic Caesar salad, and traditional ravioli's and spaghetti dishes.
We came for the pizza, however! We ordered the pepperoni and the Il Postino Restaurant Favorite pizza, along with the Caesar salad.
Il Postino Restaurant also has a full bar and drink menu. We opted to skip the drinks because we had a drive ahead of us.
The interior of Il Postino Restaurant is beautiful! They've decorated the inside in a black and white color palette. Which probably doesn't sound exciting, but there are beautiful brick accent walls as well as colorful art, and a really cool chain curtain. The chain curtain is silver, and has an illustration of a bicycle on it. We spent a few minutes trying to figure out how they painted on the chain. Did they paint while it was hung in the restaurant, or before somehow?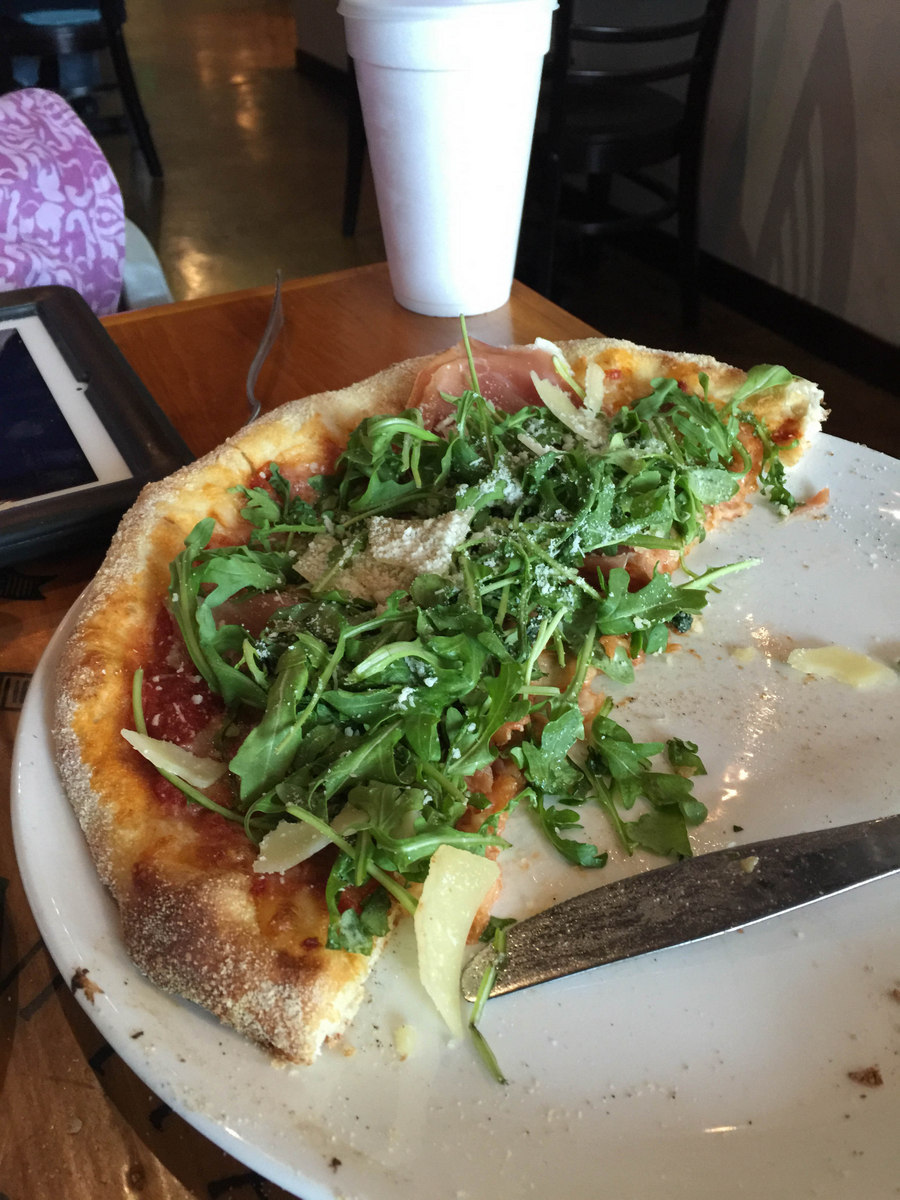 The food was quite good. I must admit when they brought a margarita pizza out, I was a bit surprised. Somehow between when we ordered a pepperoni pizza, and and when it arrived in the kitchen they thought we had ordered a margarita. No problem, but obviously it wasn't ideal.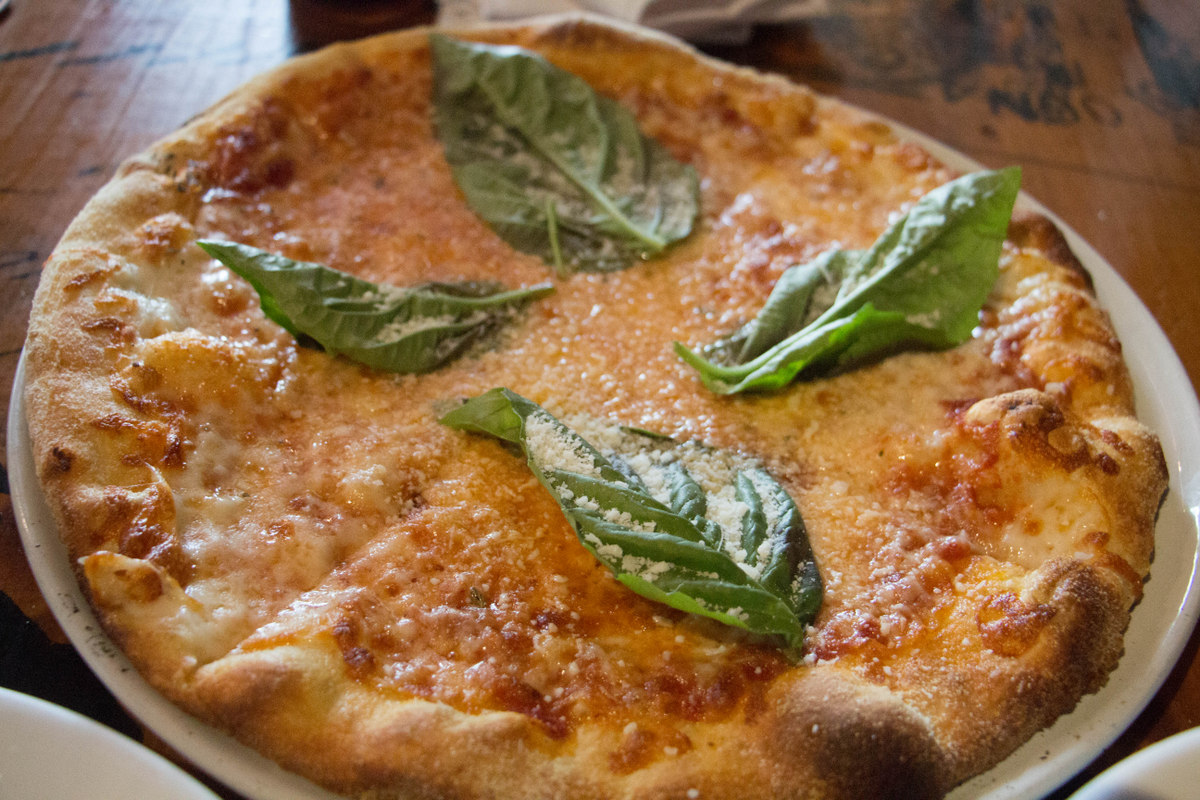 All of their pizza is hand tossed, and cooked in their wood fired pizza oven.
Our Postino pizza was interesting. It comes with prosciutto (thin cut ham). I typically really like prosciutto but this time it was extremely salty. We asked our waiter about this and he told us that this is why he doesn't order the Postino himself. He said that the cooking process tends to bring out the salts in prosciutto. He said you don't normally notice it when the prosciutto is cold. While this was interesting, I think he failed to realize that his job as a waiter is to help me make informed decisions about the menu. I couldn't understand why he would recommend the Postino.
Other than those two things, we really enjoyed our visit. The salad was terrific, and they kindly split it into two plates for us.
So, if you're looking for a new place to try, give Il Postino Restaurant a try. While there are other terrific wood fired pizza places nearby, Il Postino Restaurant did do a really great job with the crust which is 75% of the pizza.
Getting there
Parking was free along the street. We had to park around the corner, but it was a short walk over to the restaurant. There are several other excellent stores and coffee shops in the same area.
Il Postino Restaurant
3959 30th St.
San Diego, CA 92104
Phone: (619) 325-0809