Over the Mother's Day weekend we were hanging out at the Del Mar Beach enjoying the sunshine when we decided we needed lunch. So, we packed up our belongings and looked on Yelp for hamburgers.
Options nearby included Smash Burger and a few other big chains. But, when I spotted Burger Lounge I knew we needed to try it!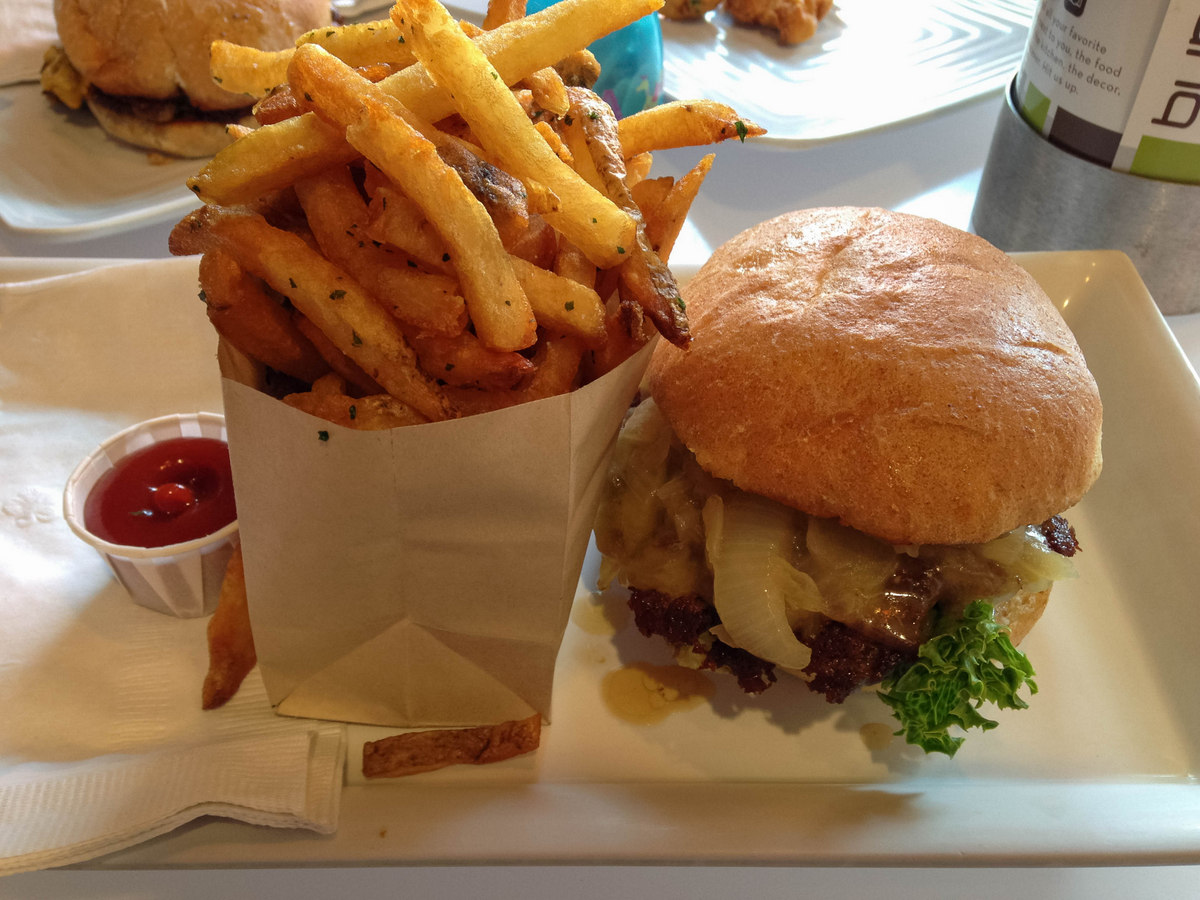 Burger Lounge is a hamburger joint with locations all across southern California. So, in a sense they're a chain… but the good kind, that is local.
My hamburger was the Lounge Burger, and came with grilled onions, regular onions, mushrooms, lettuce, tomato, and ketchup. The hamburger patty reminded me of the hamburger patties you get at Culvers. They're juicy on the inside, and cooked to a medium level. The edges, like those at Culvers, are a little bit more done.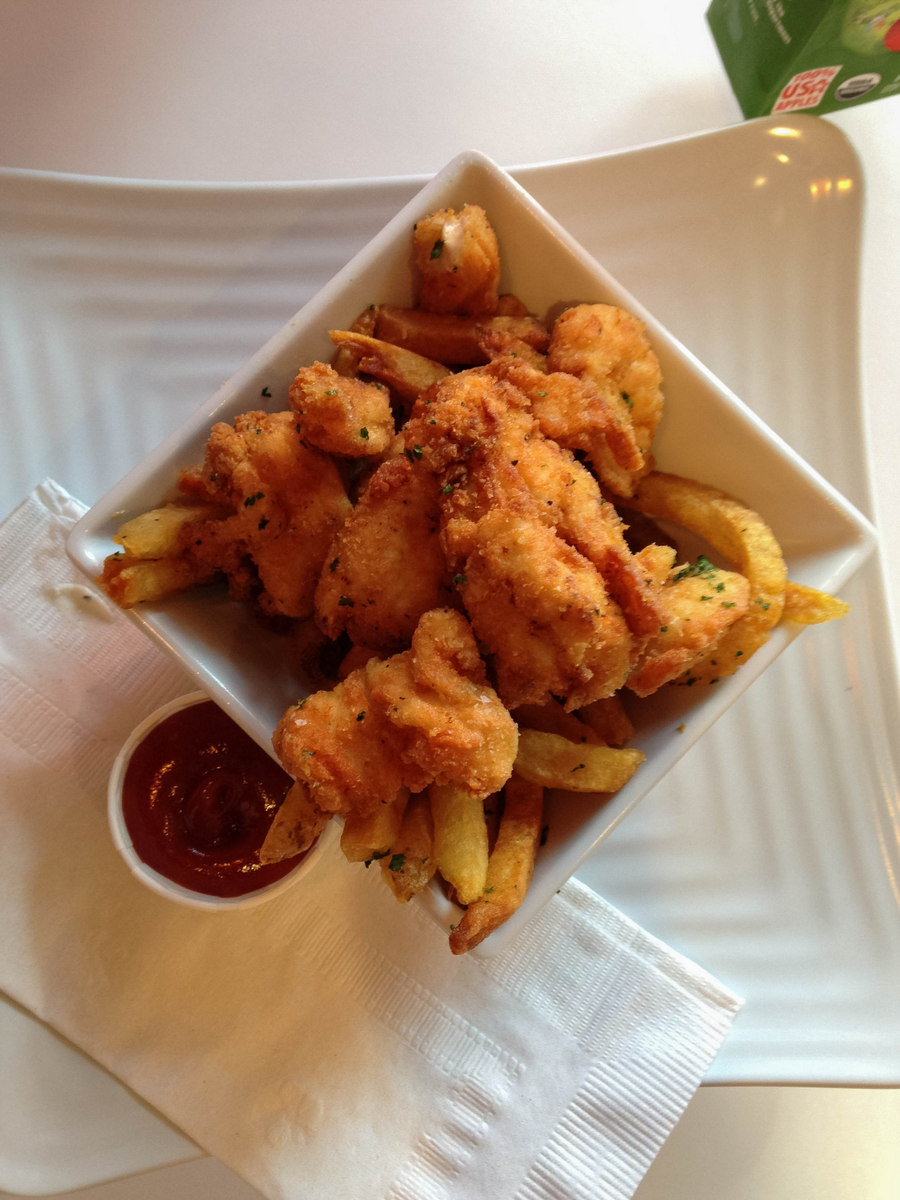 The bread is something to write home about, though! It's delicious, and moist. If there's something that can really make a hamburger stand out, it's the bun. In this case, it was not dry, and had lots of flavor and held together like a hamburger bun should.
The fries are also quite good. Freshly made, as is the standard operating procedure at gourmet burger joints. They serve fries with a home made barbecue sauce which I didn't like. Kind of had a fruity taste. The ranch and ketchup were good, however. I hear the onion rings are good, but I didn't try them.
They also have a home made pink lemonade which I tried. Free unlimited refills! You really can't go wrong here! It was a hot day, and we'd just come from the beach. The lemonade has a bit of a mint flavor to it. It could be overpowering, but I liked it.
So, that's Burger Lounge. It's immaculate on the inside, and they have a great patio with nice comfortable seating. Don't miss this excellent spot for a burger in San Diego!
Getting there
Burger Lounge
2710 Via De La Valle
Del Mar, CA 92014
Phone: (858) 720-1200